Complete Story

05/09/2019
Specialty License Plate Now Available
Order yours today!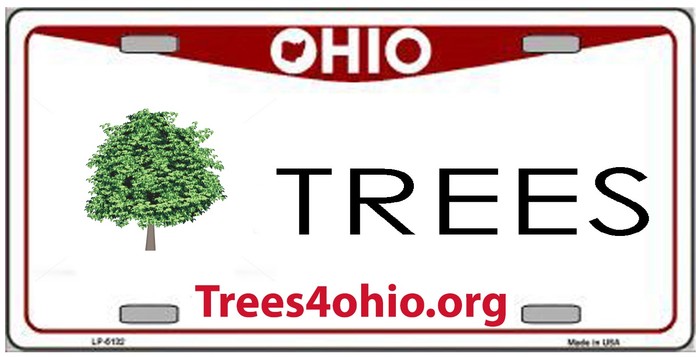 Easy step-by-step instructions…
Select Ohio Plates (plate renewal / replacement / exchange) and then follow the steps to pull up your record and then "Select" the vehicle/plate you want to replace.
Do you want to replace/exchange your plate for another plate?
Check Yes
Do you want to replace a lost, damaged or stolen registration card and/or sticker only?
Check No
Check whether you want the BMV to assign you a number or get a personalized number.
Here's the important part – Do you want to add a logo to your plate?
Check Yes
Select your desired logo – Scroll down to find TREES4OHIO
It doesn't matter when your personal plate is up for renewal, you can do this today!
By purchasing a Trees4Ohio specialized interest license plate for your vehicle, you help underwrite educational programs and services that directly benefit the trees of Ohio.
The plate provides one of the best member benefits; it directs readers to Trees4Ohio.org. This site is designed for consumers looking for everything from proper pruning and mulching to how to find and hire an Ohio tree care professional. Chapter members must log in to OhioChapterISA.org and update their profile.
You must check "available for hire" and each of the services you provide. Your email address associated with your membership record is your user name. If you forgot your password or have not logged in before, use the "forgot my password" and an email will be sent to you with instructions. If you have questions or problems logging in, please contact the Chapter office.
The new specialized interest plate is available under Organizational Plates at https://www.bmv.ohio.gov/vr-sp-organization.aspx. Show your support by purchasing new plates and don't forget to update your profile so that consumers can find you!
---