Details

June 14-15, 2022
Municipal Specialist Preparation Course
Rocky River, OH

June 14-15, 2022, 9 am-4 pm (class)
ISA Exam June 16 ~ Registration 8:30 am/Exam 9 am
Memorial Hall, The Don Umerley Civic Center
21016 Hilliard Blvd, Rocky River, OH 44116
Download/Print Registration Form
*Seating is limited reserve your seat today!
Member Registration with Study Guide – $200
Non-member Registration with Study Guide – $260
Member Registration without Study Guide – $140
Non-member Registration without Study Guide - $200
Prep Course Fees includes lunch. Fee DOES NOT include cost of the exam.
You must sign up for exam through ISA. Deadline to register is 5/31/22
This course is designed to provide a comprehensive education in municipal arboriculture as well as prepare individuals for the ISA Municipal Specialist Exam. (You must apply to take the ISA Municipal Specialists or other Certification Exams separately from this class registration. Applications can be obtained at www.isa-arbor.com/certification/becomeCertified.) For further exam questions, please contact the ISA office at (888) 472-8733 or cert@isa-arbor.com.
The Value of an ISA Credential – ISA credentials are valued and trusted because they let consumers know that you possess a high degree of knowledge about caring for and maintaining trees. When developing an exam, a panel of subject matter experts from around the world completes a job task analysis, and then writes an exam that encompasses the defined skills. ISA credentials build expert knowledge and reflect the professional skills sought by leaders from the public and private sectors, including training, academia, and government organizations.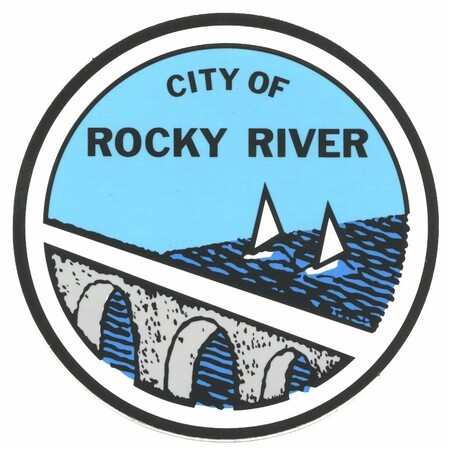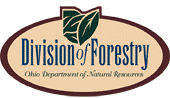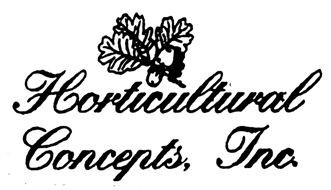 Hotels Near Rocky River
Double Tree by Hilton
1100 Crocker Rd.
Westlake, OH 44145
Website
Sonesta ES Suites
30100 Clemens Rd.
Westlake, OH 44145
Website
Courtyard by Marriott
25050 Sperry Dr.
Westlake, OH 44145
Website
Holiday Inn Express
30500 Clemens Rd.
Westlake, OH 44145
Website
Hampton Inn Westlake
29690 Detroit Rd
Westlake, OH 44145
Website
Extended State America
30360 Clemens Rd.
Westlake, OH 44145
Website
Hyatt Place
2020 Crocker Park
Westlake, Oh 44145
Website
Add to Calendar
aCLuDhaqizCaPxAftmqF167204
06/14/2022
06/15/2022
true
America/Detroit
Municipal Specialist Preparation Course
                 June 14-15, 2022, 9 am-4 pm (class) ISA Exam June 16 ~ Registration 8:30 am/Exam 9 am Memorial Hall, The Don Umerley Civic Center21016 Hilliard Blvd, Rocky River, OH 44116  Download/Print Registration Form *Seating is limited reserve your seat today! Member Registration with Study Guide – $200 Non-member Registration with Study Guide – $260 Member Registration without Study Guide – $140                           Non-member Registration without Study Guide - $200 Prep Course Fees includes lunch. Fee DOES NOT include cost of the exam. You must sign up for exam through ISA.  Deadline to register is 5/31/22 This course is designed to provide a comprehensive education in municipal arboriculture as well as prepare individuals for the ISA Municipal Specialist Exam.  (You must apply to take the ISA Municipal Specialists or other Certification Exams separately from this class registration. Applications can be obtained at www.isa-arbor.com/certification/becomeCertified.) For further exam questions, please contact the ISA office at (888) 472-8733 or cert@isa-arbor.com. The Value of an ISA Credential – ISA credentials are valued and trusted because they let consumers know that you possess a high degree of knowledge about caring for and maintaining trees. When developing an exam, a panel of subject matter experts from around the world completes a job task analysis, and then writes an exam that encompasses the defined skills. ISA credentials build expert knowledge and reflect the professional skills sought by leaders from the public and private sectors, including training, academia, and government organizations.               Hotels Near Rocky River  Double Tree by Hilton1100 Crocker Rd.Westlake, OH 44145Website Sonesta ES Suites30100 Clemens Rd.Westlake, OH 44145Website Courtyard by Marriott25050 Sperry Dr.Westlake, OH 44145Website Holiday Inn Express30500 Clemens Rd.Westlake, OH 44145Website Hampton Inn Westlake  29690 Detroit RdWestlake, OH 44145Website Extended State America30360 Clemens Rd.Westlake, OH 44145Website Hyatt Place2020 Crocker ParkWestlake, Oh 44145Website
Rocky River, OH